Telecommunications Providers

AireSpring (www.airespring.com) is the ultimate telecommunications carrier for companies seeking business tested Local, Long Distance, Internet, Conferencing, and SIP/VoIP products at industry-leading low rates. Award winning AireSpring is debt free and customer focused. If reliable voice, data and VoIP are critical to the success of your business, demand AireSpring!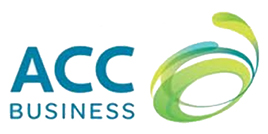 ACC Business (www.accbusiness.com) provides all of its customers access to the AT&T Voice & Data network, the largest, most advanced and reliable networks in the world. The AT&T Global Voice & Data is constantly enhanced, upgraded and monitored for excellence, so you will have peace of mind knowing that all of your important VoIP calls and data will get through.

Since 1996 ANPI (www.anpi.com) has been providing business communications solutions to businesses nationwide.  ANPI offers a variety of solution for enterprise customers including hosted solutions for unified communicators. 
AT&T Inc. (www.att.com) offers a powerful array of network resources that includes the nation's fastest mobile broadband network. AT&T provides wireless, Wi-Fi, high speed Internet, voice over IP (VoIP) and cloud-based services. The company's suite of IP-based business communications services is one of the most advanced in the world.

Bullseye Telecom (www.bullseyetelecom.com) has helped thousands of companies with their local service and VoIP services. Since they're also a local service rebiller, they can put all of your local services on one bill, thus reducing your need to have multiple telecommunications carriers. This has proven a real benefit to our clients, since they can easily decipher their invoice, allocate the appropriate costs, and better understand these expenditures.

Bluebird Network (www.bluebirdnetwork.com) is a leading Midwest telecommunications company that provides 6,000 route miles of high-speed broadband and fiber optic connections to Midwest communities. Bluebird fiber network has over 100 Points of Presence (POP) sites spanning the Midwest including the major cites of Chicago, Milwaukee, Kansas City, Springfield, Columbia, Tulsa, Omaha, Des Moines and Memphis.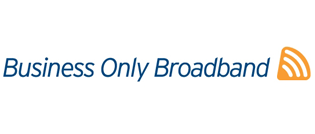 Business Only Broadband (www.bobbroadband.com) is a fixed, wireless, internet services company that provides state of the art telecommunications and VoIP services to business in the Chicago, Milwaukee, and New York Markets. A privately held company, it offers business internet services which are extremely competitive. Used by single and multi-location businesses, they're incredibly reliable and provide extremely cost effective internet and VoIP rates. Quotes – Business Only Broadband VoIP quotes should be completed within 72 hours.
Cablevision Systems Corporation (www.cablevision.com) is a leading telecommunications company with operations that includes advanced digital television, voice and high-speed Internet services, local media programming and movie theaters. Cablevision offers advanced digital television, voice and high-speed Internet services to the New York metropolitan area and throughout four Western states.

Cbeyond, a Birch company, (www.birch.com) is a leading broadband, mobile voice and data, IT, and business phone service provider, built exclusively to serve the communication needs of small businesses across the US. As one of the leading voice, data, VoIP and broadband providers, CBeyond works exclusively with a growing entrepreneurial class of small business owners.

CenturyLink (www.centurylink.com) is the third largest telecommunications company in the United States and is recognized as a leader in the network services market. CenturyLink is a global leader in cloud infrastructure and hosted IT solutions for enterprise customers, providing data, voice, VoIP and managed services in local, national and select international markets.

Charter Communications (www.charter.com) provides a full range of advanced broadband services and solutions to business organizations, including Internet, Business Phone and Business TV in Digital entertainment programming. Charter Business provides both coax and fiber based internet service.

Comcast Business (www.business.comcast.com) is the nation's largest cable company. Comcast Business offers both coax and fiber options of internet, phone and TV to their customers in their designated territories. 

Consolidated Communications (www.consolidated.com) provides data, internet, voice, cloud and managed hosted services for their clients.  Within their franchised territory, they can also offer TV services as well.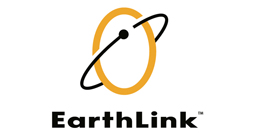 Earthlink (www.earthlink.net) is proud to introduce EarthLink Business – a leading IP infrastructure and managed services provider. Service Area – Earthlink Business has integrated T-1 in the Southeast and Northeast parts of the US at this time.
Ernest Communications, Inc. is owned by Birch Telecom (www.birch.com) and provides comprehensive voice and data services across the US. Ernest specializes in multi-location account consolidation and has over a decade of providing customized billing and single point-of-contact support, for every location and service, nationwide.

First Communications (www.firstcomm.com) is a technology provider based in the Midwest. Founded in 1998, they offer voice, data, internet and cloud solution to enterprise customers. 

Frontier (www.frontier.com) is a leading rural cable company that offers coax and fiber options for high speed internet, phone and TV. 

Fusion (www.fusionconnect.com) is a worldwide leader in providing customized, integrated managed VoIP communication and collaboration solutions to support SMB, Enterprise and Carrier customers. It has deployed on the largest, most full-featured global VoIP networks in the world, and is trusted by over 300 telecommunications carriers, ASPs, ISPs and more than 10,000 businesses, to transport nearly 20 billion SIP minutes, annually.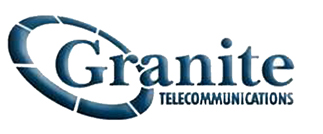 Granite Communications (www.granitenet.com) provides POTS, LD, high-speed internet, cabling solutions and alarm monitoring services to multi-location businesses across the US and Canada. Our clients benefit from a single point of contact; one consolidated online invoice with management reporting for all locations; Web-based line and feature inventory by location; 24/7 customer service and meaningful savings.

InterCall (www.intercall.com) is the largest conferencing service provider in the world. Along with a team of over 500 meeting consultants, we employ more than 1500 operators, customer service representatives, call supervisors, accounting, marketing and IT professionals. We serve over 400,000 individual conference leaders in more than 40,000 organizations around the globe with our range of audio, web and video conferencing services.

Level 3 Communications (www.level3.com) is a leading international provider of fiber-based communications services. Level 3 offers a portfolio of metro and long-haul services, including transport, data, Internet, content delivery and voice over IP (VoIP). As a global provider of local and long distance services for enterprise customers, Level 3 offers a broad product set based on fiber services which can provide high speed solutions to keep your business connected.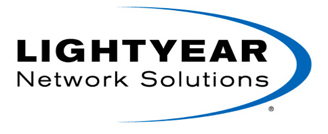 Lightyear Communications is owned by Birch Telecom (www.birch.com) and provides advanced telecommunications services to companies nationwide. As a true partner, Lightyear can supply your business with the voice, data and VoIP Products you're looking for. Lightyear provides clients the ability to combine all of their services with one carrier, saving time and money! Also, with their award-winning support, you can count on them to be there for the long haul.

Masergy (www.masergy.com) provides managed, secure global network services to enterprises that have complex needs across multiple locations. Their integrated network and software solutions enable their customers to seamlessly deploy and manage IT applications such as video, voice and data, and VoIP on a global basis.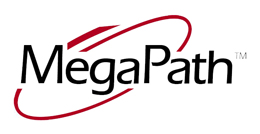 MegaPath (www.megapath.com) is a business communications expert with 16 years of experience responding to the unique needs of small, medium, and enterprise businesses. In 2010, three national brands—Covad Communications, Speakeasy, and MegaPath—came together to form the new MegaPath. The combination of Speakeasy's voice expertise, Covad's enormous network footprint, and MegaPath's sophisticated portfolio of MPLS and managed services, now gives them the power to serve all of their customers better than ever.

MediaCom (business.mediacomcable.com) is a rural based cable company offering internet, Phone with speeds up to 1 Gig.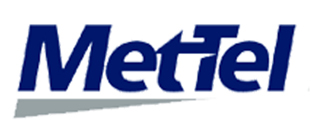 MetTel (www.mettel.net) provides a comprehensive suite of voice and data and VoIP solutions as well as telecom consulting services to leading businesses, nationwide. From traditional voice services to MPLS networks and Voice over IP technologies, MetTel offers a complete portfolio of products to help businesses achieve their telecommunications and data needs. Quotes – MetTel VoIP quotes should be completed within 48 hours.

NewWave Communications (www.newwavebusiness.com) offers broadband and cable services in Arkansas, Illinois, Indiana, Louisiana, Mississippi, Missouri and Texas.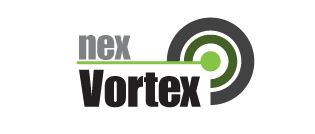 NexVortex (www.nexvortex.com) SIP Trunking services allow businesses to break free from traditional phone companies and make calls directly from your IP PBX or similar VoIP enabled devices over an existing internet connection. nexVortex offers high quality SIP Trunking service for business, multi-site applications, call centers , and custom plans for unique applications. nexVortex service plans include burstable trunks (unlimited call paths), included amount of inbound and outbound service minutes, a bundle of DIDs, and disaster recovery routing tools. Q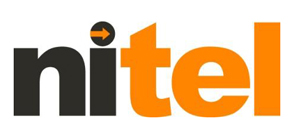 Nitel (www.nitelusa.com) is a nationwide reseller of telecommunications services. They can combine your diverse locations and provide you with one bill, saving you time and money. Based in Chicago, Nitel has become a real choice for businesses looking to partner with a leader who can consolidate their bills.  One of Nitel's strong points is their ability to provide services to anywhere in the US.    If you have locations that are located in rural parts of the US, Nitel might be a good solution for you.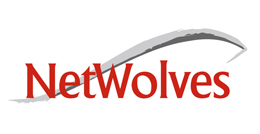 NetWolves Corporation (www.netwolves.com) is a managed services provider delivering consolidated, secure network services from leading telecommunications companies, offering its customers a single-source solution for all of their ever-changing telecommunications needs. Netwolves offers traditional services like Private Lines, Long Distance, MPLS, Internet Access along with broadband services which include DSL, Cable, EVDO and Satellite services.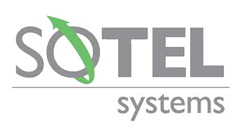 SIP Service provider SoTel (www.sotelsystems.com) offers competitively priced SIP Service packages nationwide designed to bring enterprise level features to the SMB marketplace.  SoTel provides a variety of SIP service plans to fit to your business needs. Optimum savings, flexible service and unparalleled quality allows SoTel to deliver SIP service Just Right, Right Away!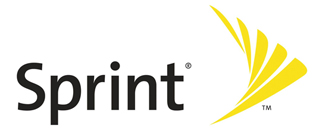 Sprint (www.sprint.com) has a long and rich history in the telecommunications space. Their roots go back to when it was a large independent telecommunications company and looked to build the first fiber optic network. With an increased focus on the future, Sprint was the first commercial carrier to offer internet service and the triple play of wireless, local and long-distance.  They continue to lead the industry with new products, including VoIP services, which help our clients.

Stratus Networks (www.stratusnetworks.com) is a broadband provider offering a combination of cost-effective solution to enterprises. They have close relationships with almost every broadband provider and can bring together a solution to exceed your needs.

Suddenlink Business (www.suddenlinkbusiness.com) is a rural broadband and cable provider offering internet, TV and phone services to customers within their franchised territory.

Telepacific (www.telepacific.com) is a multiple award winning network and communications service provider to more than 40,000 businesses nationwide.  The company owns and operates extensive network assets including 37,000 fiber strand miles, a Juniper and Cisco-powered MLS network, four data centers and nearly 400 co-locations in 273 wire centers throughout the Southern and Western US.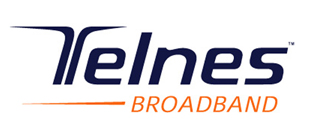 Telnes Broadband (www.telnesbroadband.com) is a privately held Internet & Managed Voice & Data Services Provider focused on 100% customer satisfaction. Founded in 2003, Telnes designs, builds and manages private networks and provides Internet access to 1,000s of customers in 49 States. Services include: VoIP, Internet Access, MPLS Voice & Data, VPN networks, SSL-VPN Remote Access and Managed Voice & Data Services.

Time Warner Cable Business Class (business.timewarnercable.com) is on the largest cable companies in the US.  They offer data, video, voice and cloud services to all different sizes of business customers.

Tw Telecom is owned by Birch (www.birch.com) and is a leader in the Ethernet and IP services space. They are experts at working with small, medium and large enterprise customers to exceed the demands of their network needs. Based in Littleton CO, Tw Telecom is a global powerhouse providing the latest in IP Services in the marketplace. One of the key differences is their on-line portal and extensive worldwide network to exceed the future challenges for your network.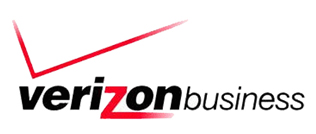 Verizon Communications Inc. (https://business.verizon.com)  is a global leader in delivering broadband and other wireless and wireline communications services to mass market, business, government and wholesale customers. Verizon also provides  converged communications, information and entertainment services over  America's most advanced fiber-optic network.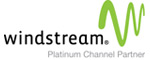 Windstream (www.windstream.com) provides customized data, voice, network and cloud services, including disaster recovery, managed services, networking, VoIP and more—with more than 115,000 fiber route miles across North America. Our industry-leading, certified experts can assess your environment and design a business optimizing solution that's right for you today and can grow with you tomorrow. 

XO Communications (www.xo.com) is a leading communications and networking solutions partner for businesses, enterprises, government and service providers. More than 50% of companies in the Fortune 500 turn to us to help them simplify their communications, optimize network performance, enhance customer service and increase productivity.

The US Signal (www.ussignal.com) fiber optic network is one of the largest, fully deployed networks in the Midwest, covering Illinois, Indiana, Iowa, Michigan, Ohio, Wisconsin and Missouri, with over 14,000 miles of lit fiber and metro rings in 23 strategic tier-one, tier-two and tier-three markets. All of US Signal's services are delivered over this protected network to ensure resiliency, flexibility and scalability.

Enterprises and large users of bandwidth rely on Zayo (www.zayo.com) to bring them the bandwidth needs. With over 11,000 buildings lit and over 72,000 route miles, Zayo is major telecommunications provider which can meet the growing demands of your business. They are a combination over 17 acquisitions including of Adesta Communications, American Fiber Systems, Onvoy, Voicepipe, and AboveNet.