IP Phone System Providers
The Best IP Phone System Solutions for Your Business
Clarus Communications has been serving the telecommunications needs of Milwaukee. Since 2001. We are proud to offer the most complete IP Telephone System offering in the marketplace, which ensures we match our client's needs with the appropriate provider.
Choosing the right IP Phone System provider for your business is an important decision. We save you time and money by providing a wide variety of IP Phone System providers, ensuring we match your unique business needs with the best IP phone system. Since all businesses have different requirements, we'll take the time to review every aspect of your current and future IP Phone System needs, to make sure that it meets your needs, not only today, but is flexible enough to accommodate future growth.
No two IP Phone System providers are the same, so it is important to work with the telecommunications professionals at Clarus Communications. We will work with you to make the best possible decision for your organization. We're extremely proud of our IP Phone System Providers, because we know each of these solutions are reliable and ready to meet the challenges of your business.

Allworx (www.allworx.com) gives you the luxury of choice in telephone technology. Our systems support both analog and VoIP phones — in any combination. That means you can adapt new technology all at once, or build up gradually. Either way, you have entered into the world of effortless communication.
When it comes to understanding and exceeding customers expectations, no one does it better than Allworx. The result is that rare and unique combination of products that meets your needs today and tomorrow, works every day without interruption, has capabilities beyond others, lasts for generations, and provides cost savings from the very first day. Allworx makes it effortless to communicate.

Appia (www.appiaservices.com) can simplify your IT and telecom, strengthen data security, and support your mobile workforce. They offer flexible and scalable solutions, backed by an industry-leading service level agreement and a network that's up 99.999% of the time. Business communication today is driven by VoIP, email, instant messaging, video conferencing and web-based collaboration but successful delivery can be costly and time-consuming. That's why small and midsize companies and organizations turn to the experts at Appia.

Avaya (www.avaya.com) is a global leader in next-generation business communications and unified communications, and offers a proven and successful product-set for companies of all sizes and industries.  Once part of Lucent Technologies, Avaya is a dominant player in the phone systems space.  Help your users – executives, managers, receptionists, walk-ups, and mobile and remote employees, stay connected, accessible, and productive all day. Avaya offers one of the broadest arrays of IP, digital, analog, wireless, and SIP deskphones in the industry.

Digium Switchvox (www.digium.com/products/business-phone-systems) makes it easier and more affordable for your business to communicate. More than just a business phone system, Switchvox is an award-winning IP PBX that delivers powerful Unified Communications tools, mobility applications, and robust calling features. Even better, all features are included for one, low price. Choosing a phone system that offers the best fit for your business is easy with Switchvox. No matter which deployment option you require, Switchvox has you covered – including all the features and savings you expect.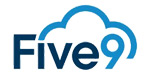 Five9 (www.five9.com) is a recognized leader in the call center space. They are the choice for businesses looking for a strong phone system with the horsepower they need. Five9 can help your business achieve their call center goals by providing a call center solution which can scale with your needs. If you call center has 1, 100 or 1,000 seats plus, they have the right solution for you. Five9 provides you with a powerful, Call Center Feature-Rich Hosted VoIP Business Phone System with incredible Unified Communications capabilities.

FreedomVOICE® (www.freedomvoice.com) develops and markets FreedomIQ®, a hosted VoIP PBX service allowing businesses and professional offices to interact more effectively with their customers, clients, patients and associates. FreedomVOICE® also offers a comprehensive slate of integrated virtual office solutions, enabling business owners to enhance company image, communicate seamlessly with customers, track marketing effectiveness, and increase profitability.
With powerful features designed to serve entrepreneurs and enterprises alike, FreedomIQ offers industry leading call quality, impressive cost savings, valuable disaster recovery tools, and has become priceless to telecommuters and remote workers. FreedomIQ was named by Unified Communications magazine as a recipient of the 2008 Product of the Year Award.

InContact (www.incontact.com) is a leader in the call center application space. They are the choice for businesses looking for a strong phone system with the horsepower they need. InContact can help your business achieve their call center goals by providing a call center solution which can scale with your needs. If you call center has 1, 100 or 1,000 seats plus, they have the right solution for you. InContact provides you with a powerful, Call Center Feature-Rich Hosted VoIP Business Phone System with incredible Unified Communications capabilities.

Microsoft Lync integrates and delivers voice, data, e-mail, voice mail, calendar, instant messaging and conferencing across your organization. Everywhere you go, your office goes with you.
Microsoft Lync Built on the Microsoft Lync platform, our solution is a cost-effective, all-in-one service that's easy to manage. You pay a single provider one low monthly bill and you're connected in every way. Microsoft Lync is collaboration without bounds. It's productivity, uninterrupted. It's the freedom to work from anywhere, whether you're at your desk or in a hotel room across the country.

Mitel (www.mitel.com) is worldwide leader of business communications and collaboration software. With over 100,000 customers in over 100 countries, Mitel can get the job done no matter what the size of any business.
Clarus Communications offers the following Mitel product offerings: Communications Systems, Collaboration, Mobility, Customer Interaction, Teleworking and Business Telephones. The Mitel Phone System is a recognized leader within the telephony and collaboration space and we are very excited to work with them to solve your needs.

NEC (www.necsl1100.com) is a phone system provider of small, medium and large enterprises. NEC is a flexible phone system that can help business achieve their connectivity goals, while maintaining a low cost of ownership. NEC Unified Communications allows a company to maintain a competitive advantage, improve productivity and reduce costs while exceeding their needs. NEC Phones are loaded with features that afford clients with an ease of use functionality. They have long been a choice for businesses looking for a value-added phone system to help increase productivity and ensuring a quality call.

As one of the nation's largest VoIP providers, Nextiva (www.nextiva.com) has been delivering amazing service to businesses of all sizes since 2006. We take great pride in providing the highest quality business phone systems for any type of business. From small business phone systems to large call center services our hosted PBX and SIP Trunking can save your business 60% on phone system and service costs.

Panasonic Phone Systems (business.panasonic.com/products-officetechnology-communicationsystems) are the Number 1 Global Provider of Phone Systems under 100 extensions. This makes Panasonic Business a valuable partner for our clients. Panasonic is a great choice when it comes to allowing our clients the ability to create a hybrid system which can intermix both analog and IP Phone Sets. Panasonic can be a cost effective solution for schools, older buildings and other enterprises who need an IP Phone system but do not have the funding for a complete infrastructure wiring upgrade.

Shoretel (www.shoretel.com) started in 1996 with its first install in 1998 and has been a leader in the IP Communications arena ever since. Clarus Communications is proud to offer our clients the opportunity to work with us and ShoreTel to bring these solutions to you. We provide the following ShoreTel Solutions, products and services so you can grow your business with the latest technologies, including Unified Communications, IP Phone Systems, Contact Center, Enterprise Mobility and Cloud Services.

Thinking Phones (www.thinkingphones.com) is an industry leader within the unified communications space offering enterprise clients a reliable and scalable solution.  Their unified communications platform allows the intregration of cell phone, softphone and handset to provide the best communications experience for your business.

Toshiba Phone Systems (telecom.toshiba.com) have long been a leader with their ability for ease of use as well as flexible feature sets to exceed the demands of our clients. Toshiba Business Phone System is a powerful solution which can bring real results. Toshiba Business solutions can provide a solution which can bring the powerful IP Phone Systems at a reasonable cost. Toshiba Business Phone Systems helps our clients control their expenses and maintain a competitive advantage in the marketplace.

Star2Star Communications (www.star2star.com) is a hybrid pbx provider which brings together all the features of a hosted system coupled with the realitbility of a premse system.  As a cloud UC provider, Star2Star has a high reliability uptime rate, providing a continuous montioring of the system.  

Switchvox Cloud (www.digium.com/products/business-phone-systems/hosted-pbx) is a hosted pbx provided by Digium that has the features of the premise offering, for one low price. Switchvox Cloud is an enterprise grade solution that ensures your company has all the unified communications features it needs.  Switchvox Cloud quotes should be completed within 24 hours.

Vonage Business (business.vonage.com) is a hosted unified communications solution for business clients. Vonage Business provides a robust suite of solutions which can exceed the needs of clients and allow you to use multiple devices.

Zultys Cloud (www.zultys.com/zultys-cloud-services) is a reliable, secure and scalable enterprise solution which allows a full set of features on their Unified Communications as a Service (UCaSS) platform.